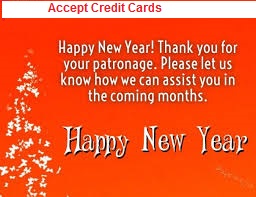 We at Accept Credit Cards are excited about 2019. There are several reasons were are looking forward to this year. Again, we have not had to raise our rates, so our merchants are still enjoying the lowest rates in the industry. Not only that, equipment pricing is staying the same. That means you can still get the product that best fits your business at the lowest price possible.
We are still offering free PCI Compliance to all of merchants and our customer service is still available 7 days a week.
Our partnership with Clover and it range of products is going to see more applications to help businesses not only accept card payments, but run there businesses even more efficiently. We still offer counter top terminals, along with mobile solutions, virtual terminal and online processing solutions!
We are committed to offer the best service at the best rates for merchants. We are doing this as we know that economy is becoming more unpredictable and we are doing our part to help businesses keep their costs down.
Please give us a call to see how we can help your business or check us out online!
Our Phone number: (800) 476-5020 opt 1 (sales)