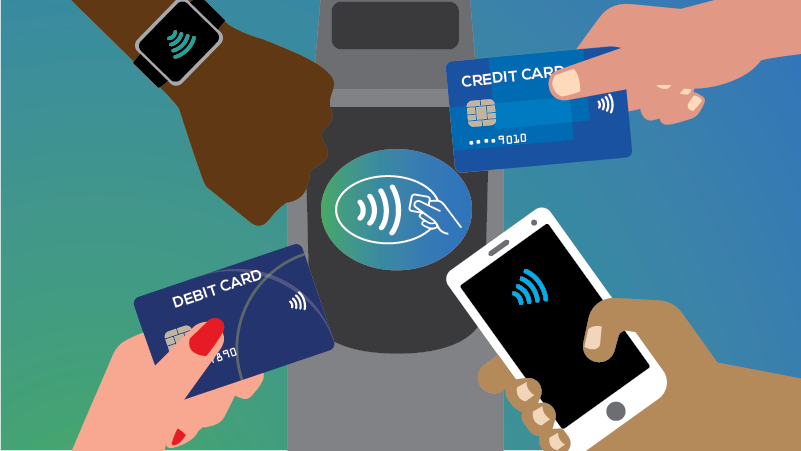 Several surveys done this year have shown a significant trend in how we pay for goods and services. We are not only moving further away from cash, but moving closer to Contactless Payments. What is Contactless Payments? It is the ability to just tap your card or phone on a payment device instead of providing the card to the person at the counter or actually using the card slot on the payment device.
A survey by Fiserv, Inc. found that 67% expect to use mobile/contactless payments vs cash or checks on a permanent basis even when the pandemic is finally over. This is an increase of 27% who responded to this same survey a year ago.
Those using cash alone has decreased by about 36% since the pandemic began showing that cash payments are getting closer to becoming extinct (though it will never completely go away.)
Why are Contactless Payments gaining ground? One reason is that younger people find it easier and faster as they are more likely to have adapted the technology early on. The other reason is the perception that contactless is the safest way to prevent the spread of COVID-19.
As more people become more comfortable with contactless payments, businesses are going to have to update their equipment to meet their customers' need to feel safe and to speed up the purchase experience.
Additional Resources:  https://www.forbes.com/advisor/banking/banking-after-covid-19-the-rise-of-contactless-payments-in-the-u-s/