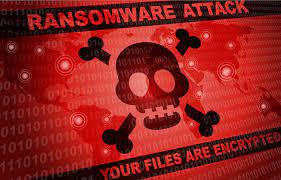 Per the 2022 Verizon Data Breach Investigation Report shows that for a fifth consecutive year ransomware continues to grow upward with nearly 25% of all data breaches being done with ransomware. The report shows that ransomware has increased by 13%, a figure higher than the last 5 years combined. Ransomware is attaractive as hackers don't need to be looking for specific data, but just cripple an organization's daily operations.
Small companies (10 or fewer employees) are being hit more as they often do not have the ability to invest large amounts of their money in cybersecurity. The most common way hackers gain access is through an employees desktop using malicious links or attachments in emails. This can easily be stopped by training employees to not open emails from sources they do not recognize. This can also be mitigated by using antivirus programs and insuring all patches are updated on every employee's desktops.
Using two-factor logins for business websites is also very important as this can safeguard credentials of not only your employees, but the customers that utilize the websites as well. Too often a business' customers are targets of fraud by capturing their login credentials and then using that information in malicious ways.
Not only do employers need to be aware of all the steps that need to be taken to ensure their business does not get trapped with ransomware, but they need to keep the safety of their customers in mind as well.